Media
A press kit is now available with information about pregnancy sickness and hyperemesis gravidarum.
Our Trustees are happy to give interviews about pregnancy sickness and hyperemesis gravidarum and can be contacted directly:
Caitlin Dean RGN, Chairperson: 07932082024
Our Charity doctors are also happy to give interviews and information. Please Contact us with specific requests.
You can also follow us on Twitter, Facebook and Instagram.
Facts and figures
Nausea & vomiting in pregnancy (NVP) is very common
On average it affects 70-80% of pregnant women to a greater or lesser extent.

About 45% of pregnant women suffer from nausea with vomiting while an additional 25% suffer with nausea only.

85% of women have two episodes of nausea per day and 55% have three or more episodes per day.

Eating actually reduces the nausea of NVP in 50% of women.

30% of pregnant women in paid employment need time off work due to NVP.

One in 100 to one in 150 pregnant women will need to be admitted to hospital because they have "hyperemesis gravidarum" (severe pregnancy sickness)..
Press kit
If you are looking to write an article or produce media coverage about Hyperemesis Gravidarum or Pregnancy Sickness you can download an information sheet here all about the condition and the Charity.
You can also download this sheet which shows the difference between "normal" pregnancy sickness and Hyperemesis Gravidarum.
Our trustees are happy to give interviews and we can also provide case studies from women around the UK with varying degrees of HG. Please contact us for further info.
The below image is available for use as long as the Pregnancy Sickness Support and the Hyperemesis Education and Research Foundation (helpher.org) are credited.
Request an interview
Our Trustees and Doctors are happy to provide interviews for TV, Radio and Newspapers. Please see our Trustee's page for further information about each of their specialist areas. You can reach the trustees via the contact us page or for an immediate enquiry you can contact Caitlin Dean on 07932082024.
A number of our volunteers are also willing to provide interviews for media about their experience of the condition and the treatment they received. Many women we have contact with are keen to raise awareness of the condition having suffered severely during their own pregnancies; many of them have gone through with or contemplated termination of much wanted pregnancies due to the extreme nature of their conditions, some still suffer Post Traumatic Stress Disorder due to the prolonged and intense nature of Hyperemesis Gravidarum.
Please be sensitive to the grief and loss many of our women have suffered and be clear on the intention of the piece and how they will be represented.
To request contact from a volunteer/sufferer of Hyperemesis Gravidarum please contact us.
Awards and Nominations
Is so wonderful when the work we do and the efforts of our Trustees, Staff and Volunteers gets recognised via award nominations, shortlisting and even on occasion winning!
Here is news about the various awards members of the HG community have been nominated or shortlisted for. Some of them involve a public vote so you too can support our work by voting!
Nursing Times Leaders 2015
Caitlin Dean Chairperson of Pregnancy Sickness Support has been named as a Nursing Times Inspirational Leader 2015 for the profound impact she has had on the lives of other women with Hyperemesis Gravidarum.
" She is an inspiration, using her experiences with this miserable condition to help others"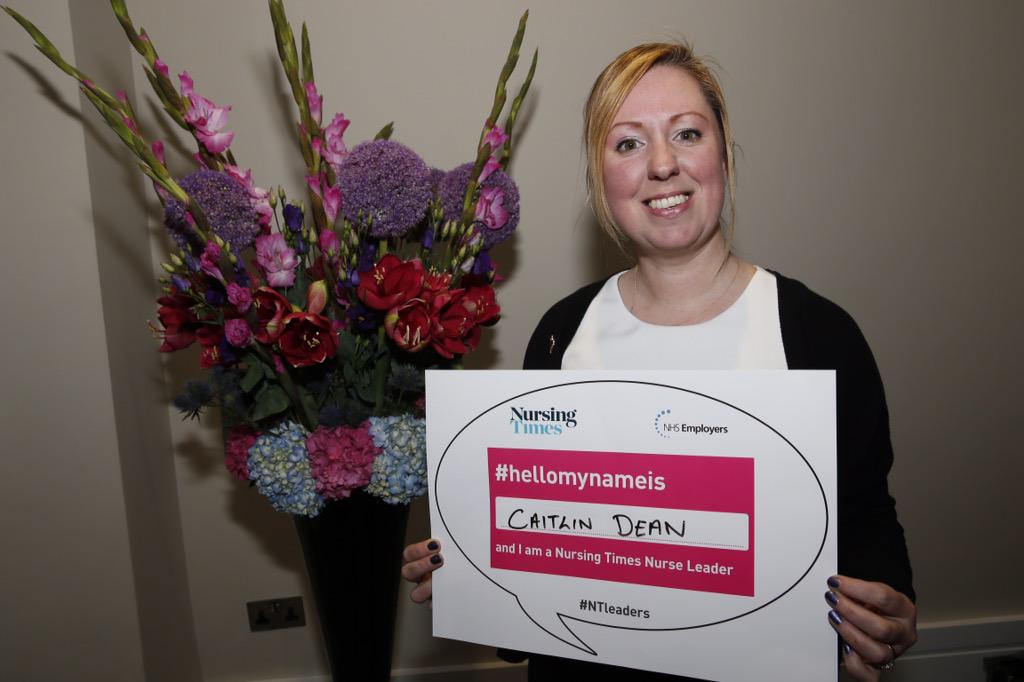 TalkTalk Digital Heroes Awards 2015
Chair person Caitlin Dean has been nominated in the Volunteer Category for her work as Spewing Mummy. This award is for someone using a technology solution to encourage others to volunteer.
Third Sector Awards
Pregnancy Sickness Support has been nominated in three categories at the 2015 Third Sector Awards.
Our Volunteer Support Network has been shortlisted in the Small Charity, Big Achiever category.
Chair person Caitlin Dean has been shortlisted in the Chair of the Year category.
Pregnancy Sickness Support in partnership with the British Pregnancy Advisory Service have been shortlisted in the Charity Partnership category for their work raising awareness of women's experiences and highlighting what could be done so that women get the best possible treatment when suffering from severe pregnancy sickness, to ensure abortion is never their only option.
Chair person Caitlin Dean won the award for Chairperson of the year 2015.
Britain's Best Volunteer
Small Charities Coalition and Markel shortlisted our Chair person, Caitlin Dean for Britain's Best Volunteer.
You can download the Press Release about the award nomination here
Corporate Social Responsibility and Pro Bono Lawyer of the Year
Our Trustee Susie Nicholas was shortlisted by the Birmingham Law Society for Corporate Social Responsibility and Pro Bono Lawyer of the Year, 2015!
There is more information about this prestigious award on their website.
Listen to our Interviews
Watch our Films
Did you know?
Hyperemesis Gravidarum rarely ends at 12 weeks of pregnancy. It typically improves in the middle of pregnancy, but symptoms often last until birth.
You are not alone
If you think you are suffering from HG please call us for support on:
024 7638 2020
Upcoming events
Latest tweet
Be kind to yourself and get as much help as you can from others. We are also here for you via our helpline, forum a… https://t.co/nyH0CPcH4G
06:45 14th October
#ReadMyStory
"The helpline is a very compassionate service."